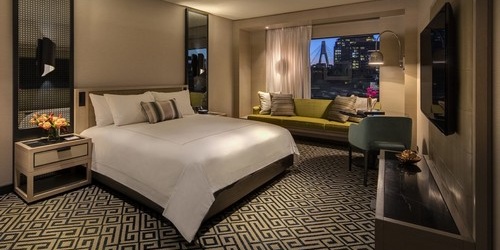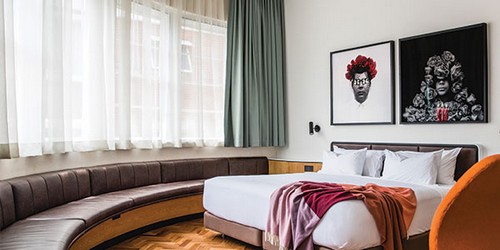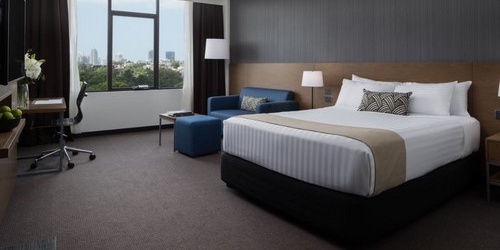 Carriageworks is located in Sydney's City Fringe, offering multiple and unique accommodation options nearby, as well as CBD accommodation options with a short convenient commute.
Hair Festival is proud to partner with some of these hotels in the neighbourhood so you can book your accommodation with exclusive event rates. All options below are within a short distance to Carriageworks.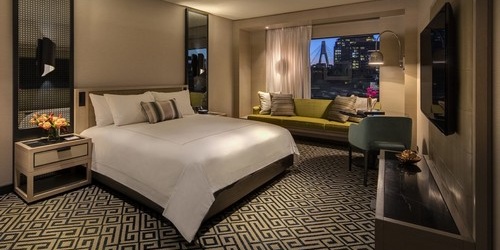 80 Pyrmont Street, Pyrmont
Get ready to discover a world of luxe at The Star Grand Hotel. Think opulent furnishings, contemporary fine art and a resort-style indoor/outdoor pool and fitness centre – all with The Star's unsurpassed dining, nightlife and entertainment and world-class retail on your doorstep. Ideally located in Pyrmont surrounded by harbour views and Sydney skylines at The Star Grand you can take your pick from 309 luxuriously appointed deluxe rooms, suites and penthouses. Thoughtful details and flawless service leave you free to focus on the reason you are here – whether it's for business, pleasure, or a bit of both.
For a 20% discount on the best flexible rate, book online by visiting The Star website and view the step-by-step process and code here.
Or book directly over the phone on +612 9777 9000 and quote code hau120622 to have access to the discounted rate.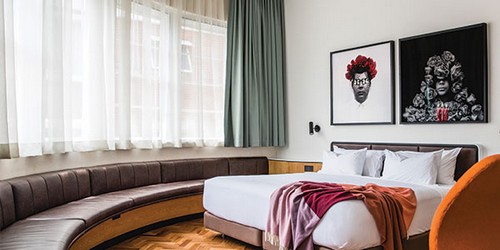 1 Kensington Street, Chippendale
The Old Clare Hotel rests on a parcel of land that is rich in history, its earliest recorded inhabitants being the Eora people. The area known today as Chippendale is a place of creativity, cafés, restaurants, where modern architecture meets buzzing city life.
To receive a 10% discount on the best available rates and a drink on arrival, book directly over the phone on +612 8277 8277 or email reservations@theoldclarehotel.com.au and quote 'HAIRFEST21' to have access to the discounted rate.
Confirmation will be subject to availability at time of booking.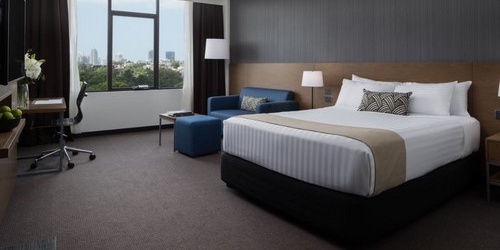 9 Missenden Rd, Camperdown
Google mapBook a stay in our spacious and newly refurbished Camperdown accommodation and enjoy proximity to the hustle and bustle of Sydney's vibrant CBD with Rydges Camperdown. Visit the charming boutiques and restaurants that line Newtown's lively King Street and enjoy the thrilling entertainment at the ICC Sydney and Enmore Theatre.
Our well-appointed options include spacious rooms with desirable amenities. Each of our 146 recently refurbished rooms includes an ensuite bathroom, LCD TV, FREE wireless Internet access, tea and coffee making facilities. Guests can make bookings direct to the hotel.
To book directly, call +612 9516 1522 or email reservations_rydgescamperdown@evt.com and quote block code SALON-0622.
Commercial Opportunities
Sponsorships opportunities are available for the Hair Festival.
For enquiries, please contact:
Joanne Cowan
jcowan@intermedia.com.au
Want to receive more information and discuss commercial opportunities?