Your source
of
what's new in the
industry
Welcome to Festival Hub. The heart and soul of Hair Festival 2024.
This two-day exhibition showcases a collection of your favourite brands. From the big game players to new up and comers. Discover the latest industry innovations, learn and be inspired by live demonstrations, discuss business at the dedicated Business Hub, network and recharge at one of the dedicated networking and coffee spots. Connect and unite like never before.
The Hub
by INSTYLE &
Styleicons
Centrally located in the Festival Hub, this will be the industry's connection point, ideal for coffee, snacks, meetings and networking.
Showcasing Barbers' skills through a team of diverse educators. Barber products equipment and furniture are in the space or located close by. The Barber Hub will assist you to learn more and gain helpful insights into expanding into the Barber space.
Visit the Business Hub to chat with companies who can help you in aspects of payroll, insurance, accounting, leasing, marketing, branding and many other facets of your business.
Comfortel Salon Furniture - Stand 49

Committed to providing visionary furniture and equipment that helps salon professionals create beautiful results, Comfortel proudly introduces their latest range of trendsetting hairdressing furniture at Hair Festival. Explore their range of salon chairs, wash lounges, trolleys, stools, and mirrors – the essential pieces of furniture that will help you create the salon space you love. Don't forget to pick up their new 2023 Comfortel Look Book, full of heaps of salon interior inspiration and the latest in salon furniture and equipment for your salon!
Mayo International - Stand 70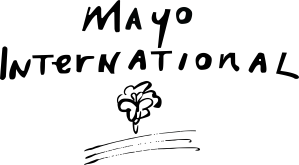 Mayo International was founded in 1983 and has an extensive range of shampoos, conditioners, styling and treatment products for all hair types.
Our hair care range is designed, manufactured and bottled in Australia with the exact levels of the highest quality ingredients to ensure ultimate performance and to achieve their desired outcomes in every aspect.
Bursting with botanicals and derived from nature, our products are niche and are created to specifically target solutions for many common hair problems.
Keep an eye out for our 100% Aussie brand and product ranges including Revitafoam, Revita for and Gentix Reborn FX.
Phorest Software - Stand 66
Phorest Salon Software powers over 9,000 hair and beauty salons in the UK, Ireland, Germany, Australia, Finland, the USA and Canada and the platform processes 7 million appointments a month for hair and beauty consumers.
Our system touches every point of the salon experience – from the in-salon software appointment calendar and CRM with a fully integrated marketing suite to staff apps to payments. We are also the window through which the salon provides their end customer with an amazing experience through custom native apps, eCommerce and online bookings.
Why? Because we want to help salons find their dream clients and get them back more often and spending more.
Want to get more information about exhibiting, sponsorship, or other commercial opportunities?
Beware of
attendee-list
scams
It has come to our attention that scammers are targeting our exhibitors and speakers attempting to sell attendee lists for Hair Festival.
These emails are sent by scammers impersonating the event.
Please note Hair Festival does not sell its exhibitor or attendee lists. Statements claiming to offer our attendee lists are fraudulent.
Please be aware of any message coming from sources not affiliated with BHA Media or The Intermedia Group.